Rome wasn't built in a day. The same goes for promoting your YouTube channel and having an active fanbase. Can you imagine how many competitors you have on YouTube, who want to succeed as much as you do (or even more)? And, they all have the opportunity to use the google search and find a few unique ways for their channel promotion.
And, some of them use that opportunity. If you still don't know how much the richest YouTubers make, you can check it.
How to get more subscribers on YouTube? How to get more YouTube views? There's a bunch of similar questions. To help you break through the noise with lasting impact and save you time, we've found the most effective ways which can help to promote your YouTube channel.
YouTube is available in more than 91 countries and in 80 different languages. Don't miss your opportunity to reach the desired audience and start implementing the following strategies:
SEO: Optimize Your YouTube Videos
Create Engaging Content
Be Consistent: Script, Record, Rinse and Repeat
Share Your Videos on Different Platforms
Build Your Community
Collaborate With Other YouTubers
SEO: Optimize Your YouTube Videos
SEO? What kind of food is it? And, how do we eat it?
No way! Haven't you heard about Search Engine Optimization? It's the God of Marketing. For us, SEO is like candy for a child, like healthy food for an athlete, or like a Pappardelle with Sea Urchin and Cauliflower for a gourmet.
OK, let's forget about the food for a while.
Simply optimize your YouTube channel and videos for specific keywords to rank higher in the search results.
Are you about to ask us how to do this? Here's a step-by-step guide to the channel creation and optimization process:
YouTube Video Optimization Checklist: From Launching a Channel to Creating Your First Video
In case you're too busy to read all of it, we'll briefly introduce some of the key points to keep in mind:
Whether you've already created a channel or not, make sure to have a catchy and memorable channel name, an attractive channel design, a trailer that introduces your channel, a clear description with the main keywords, and tags.
When creating a playlist, pay attention to the name. Use keywords in the title – even the whole title can be a keyword. There's always a space for improvisation.
Add a playlist description, which is short but clear, and contains related keywords.
Don't forget to activate the "Auto-add" of the videos with specific tags to the playlist.
Video optimization is another important thing to do. Pick a 5-7 word headline which includes one of your keywords. Use the related keywords in the description and in the tags of the video.
Choose a compelling thumbnail which will make your video enticing for visitors to click. You can also use a branded intro or outro in your videos, to make a professional impression on your audience. If you don't have your channel logo, you can use logo maker tools to create one.
In other words, add clear descriptions and put the right keywords to reach the desired audience. But, don't forget to stay in tune with their interests, or they won't stay on your channel for long.
Create Engaging Content
Put yourself in your subscribers' shoes.
Would you subscribe to your own YouTube channel?
Answer this question before passing on to the next paragraph. If the answer is "Yes", skip this part. If it's "No", then read carefully.
Who is your favorite YouTuber? Why do you like him/her the most?
High-quality content is the key to everything. Whether it's a website, a blog, or a YouTube channel, you need to have engaging content that also brings value to your audience. Establish yourself as an expert in your field and make your channel a valuable resource for them. This is what the most subscribed YouTubers do.
Put yourself in your subscribers' shoes. What are their main challenges? What questions do they have? What entertains them? Otherwise speaking, understand the needs of your audience. This is why it is important to always check your YouTube channel metrics and to make the necessary changes in your content.
This research will not only help you learn more about your audience but also create appealing content for them to consume. This way you will be able to give value to them, which will pay off by means of views, subscriptions, comments, and likes.
The next time you plan to start recording or creating a video, ask yourself this question: "What value will it bring to my audience?" Continue your video creation process once you have the answer. To find some video inspiration, check out some interesting YouTube video ideas.
So now that we know the importance of content, what else before we close this chapter and move on?
Some tips beyond content for creating irresistible videos on your YouTube channel:
Keep your videos short, but informative;
Plan your story beforehand and have a script to follow;
Dive into niche topics and try to provoke a response from your audience;
Add custom subtitles for your videos;
Use a high-quality camera and mic;
Consider using external tools to edit your videos after they're ready; and
If you're planning to create a slideshow, an animation, or a presentation, you can save your time by using ready-made templates.
We can talk forever about creating videos that people would love to watch, but not all tips apply to a specific audience. So, your job is to find out what makes your target audience stay and watch your videos.
Dedicate enough time to the content creation process and define what points you want to cover, analyze the needs of your audience and give them what they want if you want to get what you need. What you want is to promote your YouTube videos, right? So, make a captivating channel for your audience, a place they'll never want to willingly abandon.
Be Consistent: Script, Record, Rinse and Repeat
When was the last time that you uploaded a video?
So, you've added your video a month ago and are waiting for the likes and comments to flow? How optimistic!
If you post a video no more than once a month, your audience will forget about you and how awesome you are. Believe us, there's another channel that caters to a similar (if not same) audience that uploads videos with greater frequency.
Consistency is the key to building credibility.
Defining the video concept and goals, writing the script can be very time-consuming. So, maybe you don't have enough time to create and share your videos on time.
Here's the solution: create and schedule your videos in advance.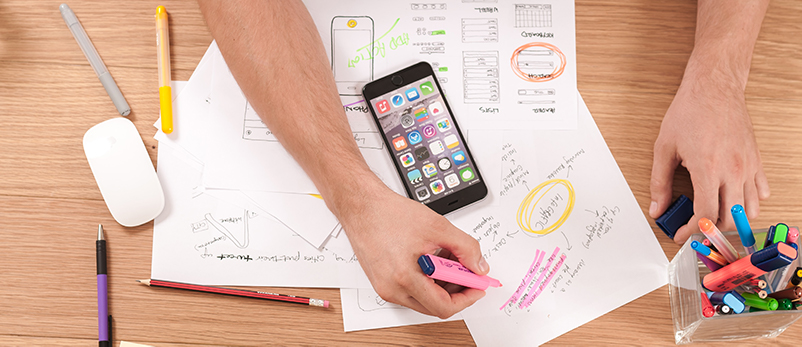 Keep a video creation and publishing calendar and try to stick to it.
Can we tell you what to include in it? Nope – that's up to you to decide. We can simply suggest several must-haves to add to your calendar, such as the title of the video, its duration, the date of creation, the date and time of publishing, and the status.
After creating your calendar and preparing the videos, go to YouTube and schedule them on the planned dates and time.
As a result, your audience is happy and satisfied with getting fresh video content, plus you earn their trust. A win-win arrangement.
Share Your Videos on Different Platforms
You've created and optimized your channel, uploaded your videos and scheduled the new ones, but people don't seem to be taking notice. You have very few views, and don't have any comments. Maybe things will get better in time?
Let us tell you something – you don't have time to wait; you must act now.
You have great content, and it's time to share it with the world. Sharing is caring, right?
Where can you share your video?
In case you have a website, it would be great to have one of your videos embedded on the homepage, or other most visited pages on your website.
If you're a blogger and want to start your video series on YouTube, sharing your videos on your blog would be a great way to drive traffic to your YouTube channel.
Posting videos on Social Media platforms is also a great way of promotion. I bet you have an active Facebook or Twitter page. Why not also post your videos there? Your followers will appreciate making it easy for them to enjoy your valuable content.
The main point here is to attract views and increase engagement with your videos. Besides, this increases the odds for your videos to go viral and win the hearts of thousands of people.
The greater the reach of your video is, the better are the chances of getting new views and subscribers. But, again, don't forget about your core audience. You must know where to find your target audience, whether it's Facebook, LinkedIn, Instagram or any other platform. Try and diversify your promotion platforms.
Source: AddThis
You may think that this is incredibly time-consuming. However, many platforms give you the opportunity to schedule your posts in advance, so it won't take too much time to share your videos. The results may really surprise you, though.
When you share your posts, pay attention to the following factor: you may have followers from all over the world, and in case you target specific countries, pay attention to the time zone. Besides, you can find many Social Media statistics about posting time, frequency, formats, and user activity. This information can significantly improve your social activities.
So, choose the right platforms for your video promotion which will give you the opportunity to increase your reach and visibility. Show your videos to people in the right place at the right time.
Build Your Community
Having good relationships with your audience is the foundation of your success. A loyal fanbase of 1, 10, or 100 people can be a good starting point for conquering new heights.
And, again, we get back to the point of exploring who your audience truly is. Learn more about who they are, what they do, and start communicating with them.
Always respond to the questions and comments of your followers. Allow them to have a little influence on your actions. They will see that you care for them and that their opinions matter. Even a "Thanks!" after a positive comment goes a long way toward building connections with your ideal audience.
You'll likely get not only positive comments but also negative ones, as well as some funny comments. Always respond with respect and create an awesome atmosphere. Your job is to turn their neutrality or negativity into emotions, preferably positive ones. Be grateful when you receive criticism – you're getting free advice on how to improve!
When commenters get value and respect from the interactions with you and your content, they are more likely to share and recommend it to others. Simply put, be helpful and thankful!
Collaborate With Other YouTubers
There are no secret shortcuts to becoming successful at something. However, there are best practices to make that path enjoyable while rewarding.
Another strategy for your YouTube channel promotion is collaboration.
Let's start with examples.
Celebrities discovered one of the best tricks for increasing their fanbase long ago. The most viewed video on YouTube "Despacito" by Luis Fonsi and Daddy Yankee is a great example of collaboration (with 6 billion views).
The same way, many YouTubers make collabs. Here's another example of great collaboration: Alfie Deyes and Becca Hodgekins – two famous YouTubers:
There are two basic types of YouTube collaboration:
Collaboration between equally big or small YouTube channels, who take advantage of the potential for promotion and
Collaboration between a big and a small channel, which gives the small one exposure to a much larger audience.
If you are a small channel, it will be challenging for you to establish cooperation with big channels unless you have an incentivizing card up your sleeve for them. Yet, you can easily cooperate with other equally recognized YouTubers.
Some fast tips to get started with:
Define the goals of the collaborations you want to make. Ideally, the goal of collaboration is to acquire new viewers, subscribers, etc;
Find a partner within your niche or with similar interests;
While choosing a partner, pay attention to their audience and the degree of overlap between your own;
After finding the right partner, contact him/her and send over your ideas and goals regarding the proposed cooperation. If you have a basic script of a video to show, that's perfect;
Before you have both agreed to work together, make sure you're the right fit for them and that you are on the same page; and
If at first, you're not getting any responses, don't give up. The game is worth the candle.
We have seen the value of collaborations with other YouTubers, and we hope you do as well. Now, it's time to start searching for a trustworthy partner to start collaborating with. Follow the above-mentioned tips and you'll be collaborating sooner rather than never.
Still wondering how to promote a YouTube channel? A journey of a thousand miles begins with a single step. You need to have a little patience in addition to being armed with clever strategies. Make use of the practical tips mentioned in this article to promote your YouTube videos and to get more views.
Gradually, you will see the increasing number of your subscribers and active followers. And, hopefully, you'll be the next sneezing panda or Worldstar Hip Hop!
Meanwhile, check out our ready-made video templates and start creating your next awesome YouTube video.